The 3rd annual binfield10k road race
Thank you for taking part
Go to What?
What?
The 10K run around Binfield is a great local event for runners far and wide. Organised by volunteers, it brings the community together whilst raising money for local charities.
Go to When?
When?
The last run took place at 10am on Sunday 20th May 2018. We hope to make next year's run happen on Sunday 19th May 2019 – save the date!
Go to Where?
Where?
The route is the same as last year, and has been officially certified. It includes the wonderful community feel of the village together with some gorgeous countryside around the village.
Go to How?
How?
Watch this space for next year's registration opening daye<!–Registrations now open! Go to this page to download an entry form or enter online. –>Follow us on Twitter @binfield10k to hear our latest updates…
How you can get involved
Even if you don't run there are still lots of things you can do to help
We really want this event to be a big success for the whole community
Running: even if you don't run yourself, please tell your friends, colleagues and neighbours about this event so we can get as many people signed up as possible.

Marshalling: if you would like to help us guide the runners around our lovely village, please get in touch via volunteer@binfield10k.co.uk

Sponsorship: we are talking sponsorship of the event (but by all means you can sponsor individuals too if you want to). Thank you to all our sponsors (please see below for their logo links) - we couldn't put this event on without you!

On the Day: We will be starting and finishing on Foxley Fields where there will be stalls and tents for refreshments and fun.
News & AnnounCements
Watch this space!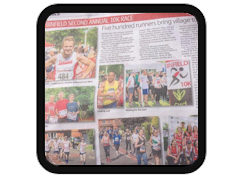 We all had an amazing day! Thank you to absolutely everyone who was involved in any way!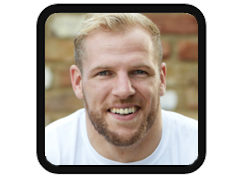 James Haskell (England rugby player and Wasps captain) owns his own health and fitness business (www.jameshaskell.com). It was thanks to him, in his role as ambassador for Merdian Foods that we have their fantastic peanut bars in our goodie bags.  Thank you!
Previous
Next